guilty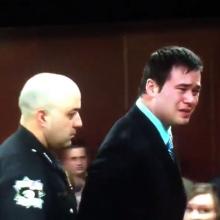 The former Oklahoma City police officer Daniel Holtzclaw has been sentenced to 263 years in prison for raping and sexually assaulting eight women and girls. Holtzclaw, who is white and Japanese, intentionally sought out black women in poor areas as his victims.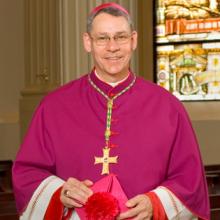 Finn, leader of the Diocese of Kansas City-St. Joseph and an outspoken conservative in the American hierarchy, was convicted of a single misdemeanor count for not telling police that one of his priests, the Rev. Shawn Ratigan, had taken hundreds of lewd images of children in Catholic schools and parishes.
But even as he became the first U.S. bishop ever convicted in criminal court for shielding an abusive priest, Finn's standing inside the church appears uncertain, and the subject of intense debate.
Should he stay or should he go? Finn has indicated that he wants to tough it out.