Greg Laurie
The Assemblies of God, a denomination rooted in rural and small town America, appears to have leaped into the 21st century with dramatic results.
At its General Council meeting last week, the denomination touted its formula for defying the seemingly irreversible decline of other religious groups: contemporary music, arts and high-tech quality communication, outreach to young people, immigrants and ethnic minorities.
The denomination reported a 1.8 percent increase in U.S. membership to 3 million adherents. Globally, the gain was 1.5 percent, to 66 million, making it the largest Pentecostal group in the world.
Why are the Assemblies of God defying the odds?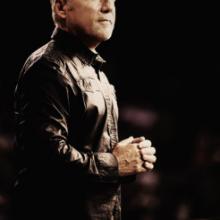 Pastor Greg Laurie knows a thing or two about prayer in tough times.
The honorary chairman of this year's National Day of Prayer (May 2) says prayer was the only thing that got him through his son's death five years ago. When fellow megachurch pastor Rick Warren lost his son Matthew to suicide, Laurie was the man he most wanted to hear from.
Laurie, 60, who leads the evangelical Harvest Christian Fellowship in Riverside, Calif., talked about prayer, grief, and what not to say when a friend's loved one dies. The interview has been edited for length and clarity.