the great flood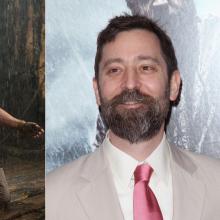 Last Sunday in Los Angeles, Cathleen Falsani sat down with Ari Handel, a screenwriter and frequent collaborator with Noah director Darren Aronofsky, with whom he co-wrote the film and the graphic novel, Noah, upon which it was based, to discuss some of the extra-biblical elements of the $150 million movie.
Longtime friends Handel and Aronofsky were suitemates at Harvard University. Before becoming a screenwriter and film producer, Handel was a neuroscientist. He holds a PhD in neurobiology from New York University. He was a producer on Aronofsky's films Black Swan, The Wrestler, and The Fountain (which he co-wrote with Aronofsky), and had a small role as a Kabbalah scholar in the director's debut film, 1998's Pi.
Editor's Note: The following Q&A contains some spoilers about the film. It has been edited for length.