God Loves Uganda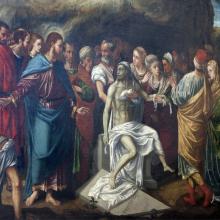 Editor's Note: This post is adapted from a sermon preached by the Rev. Dr. Randle R. (Rick) Nixon.
Some of us have stood at a tomb, faced an open grave, scattered the ashes of one beloved. We know what it's like to be confronted with the stark reality of death and the flood of conflicting emotions that comes with it. I've stood at different sites at Dry Creek Cemetery in Boise, Idaho, and the Veteran's Cemetery next to it, to bury my father, my brother, my nephew, my step-father and-step sister, my brother-in-law, not to mention my beloved piano teacher, and a dear high school friend. Not so long ago I stood by the open grave of Patrice Heath as her casket was lowered into the ground. We prayed and wept and celebrated her life, but it is not an easy thing, under any circumstances, to lay a loved one to rest.
The ancient story of Lazarus being raised from the dead in John 11:1-45 is just such a situation. It's also another occasion to encounter Jesus in his divinity and his humanity. It's a long, complicated story. You have heard it read. I will not attempt to unpack it all.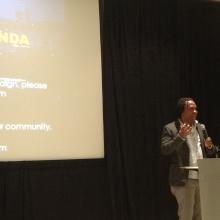 When Ugandan parliament member, David Bahati, introduced the so-called "Kill the Gays Bill" in 2009, many Americans were shocked, including a group of 60 ecumenical Christian leaders who released a statement deploring the bill.
But as Frank Mugisha told Sojourners magazine earlier this year, what is perhaps more upsetting, albeit little known, is the level of influence American evangelicals have had in crafting Uganda's violent homophobia.
Academy Award-winning director Roger Ross Williams hopes to put this issue front and center with his new film God Loves Uganda, which made its Washington, D.C., premiere Tuesday night at the Human Rights Campaign headquarters.
The film opens with Rev. Kapaya Kaoma, an Episcopal priest from Boston by way of Zambia, who went to Uganda in 2009 to study the relationship between American conservatives and the Ugandan people. What he found was that "religion was being used to demonize and even to kill."