gimmicks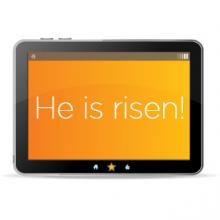 No doubt that Resurrection Sunday (or otherwise known to the masses as Easter) is one of the most significant events and Sundays for the Church. While it wouldn't be wise to reduce the totality of God's narrative to one event, the death and resurrection of Christ is undoubtedly, crucial. Our faith and the credibility of the Gospel hinges upon the historicity and veracity of the resurrection of Christ.
The Apostle Paul articulates this truth succinctly and powerfully:
"And if Christ has not been raised, then all our preaching is useless, and your faith is useless." – 1 Corinthians 15:14
For this reason, Easter is often referred to as the Super Bowl for Christian churches.
As expected, a great amount of time, energy, ideas, and resources are invested into this weekend. And I get it. And I agree with it – in part.