frozen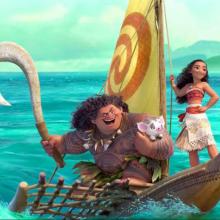 With its new full-length, animated feature Moana, Disney Studios expands the ethnic and religious diversity in its heroines, in this case with a spirited Polynesian girl, played by Auli'i Cravalho, who is a native Hawaiian. The film is the latest in the lucrative princess franchise that began in 1937, with Snow White and the Seven Dwarfs, and was enhanced over the decades with films like Sleeping Beauty and Cinderella.
Moana finished No. 1 at the box for the third weekend in a row, earning $145 million since opening over the Thanksgiving weekend.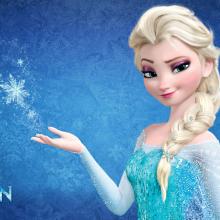 Just as polar vortices sweep through America, Elsa, one of the main characters in the latest Disney princess movie, Frozen, unleashes her icy power in the fictional kingdom Arendelle, across theaters everywhere. In addition to delighting progressive audiences by satirizing Disney's own trope of "marriage at first sight," the story compels viewers, young and old, to find courage to be their true selves. The Oscar-nominated signature song, "Let It Go," poignantly expresses the sentiment of letting go of fears, secret pains, and pretense. Fans of the song, from celebrities to little girls, have been belting the tune theatrically anywhere from kitchens to car rides to the Internet.
G.K. Chesterton says,
Fairy tales are more than true: not because they tell us that dragons exist, but because they tell us that dragons can be beaten.
A good story is more than a pleasurable experience — it empowers us to live a changed life. Frozen is filled with beloved characters and catchy melodies, but also has much to teach us about power, privilege, and community.