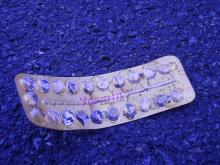 A majority of Americans — including Catholics — believe that employers should be required to provide employee health care plans that cover contraception and birth control at no cost, according to a new survey.
But the research by the Public Religion Polling Institute shows that when it comes to providing religious exemptions from free contraceptive coverage – something the White House is sharply criticized for failing to do – the public is much more divided.
The Catholic bishops have slammed the Obama administration in recent weeks, urging priests to read letters from the pulpit blasting a new Health & Human Services rule that will require some Catholic institutions, such as universities, to cover employees' contraceptive costs. 
On Monday, the U.S. Conference of Catholic Bishops issued "Six Things Everyone Should Know About the HHS Mandate." Included on the list was, "Catholics of all political persuasions are unified in their opposition to the mandate."
The survey released today, however, paints a more nuanced picture.