fair
FAIR's recent ad campaigns have attempted to whip up fear and hatred for immigrants by claiming that they will steal jobs from working Americans. This kind of thinking has been debunked numerous times – immigrants contribute to the economy and help start small businesses.
Pandora radio has 70 million users listening 1.31 billion hours each month. That's a lot of people who were hearing ads based on fear rather than facts.
Along with other groups, Sojourners contacted Pandora and asked them to stop playing these ads. We understand that everyone has the right to say what they want – free speech – but we're glad that civil society and consumers can put pressure on companies to limit the amount of harmful speech we hear every day.
Pandora has ended the relationship* after reviewing FAIR's record. Thousands of Sojourners readers signed a petition asking them not to accept hateful ads in the future, and donated to help Sojourners run ads with positive messages highlighting the contributions immigrants make to our communities and their inherent dignity as human beings created in God's image.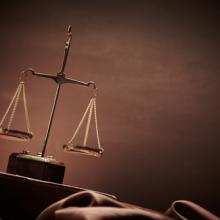 Writing books is a strange process. When you're in the middle of creating something this big, it tends to consume your every waking moment in some way. I can't watch TV or have a conversation with a neighbor without my mind searching the content for narrative or thematic threads to weave into the chapter I'm working on. It can be a little bit maddening, at least for those around us, I expect. But I love it.
One unlikely wonderful source for material as of late for me has been the show "Louie," by comedian Louis C.K. To say he's irreverent would be underselling his shock value. He's a little bit like Trey Parker and Matt Stone of South Park fame in that he levels the playing field of propriety simply by making nothing off limits. Some might not be able to get past his coarse and occasionally nihilistic approach to life, but I consider him to be nothing short of prophetic in his observations about the human condition.