exercise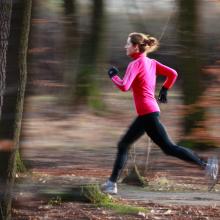 Do you want to know a secret about working out? Here it is: we don't grow our muscles in the gym. When we lift weights we perform controlled damage to our bodies; we literally tear our muscle fibers, forcing our bodies to adapt. We improve outside of the gym by consuming healthy foods. To "battle the bulge" requires a commitment to strenuous exercise and healthy eating. All who have enjoyed (or endured) a strenuous workout or have disciplined their dietary practices understand that results are impossible without bodily sacrifice — no pain, no gain.
Furthermore, if it is true that we are what we eat, then Christ-followers ought to take a long, hard look at the kinds of things we are putting into our bodies. Paul's words to the Christ-followers in Rome offer us some food for thought (pardon the pun; couldn't help myself).
Paul beseeches us to present our bodies as living sacrifices, that is, to submit our lived reality to the standards that God deems acceptable. Such a way of being in the world is deemed reasonable — spiritual even, as the NRSV translators put it. This is our tangible act of service to God.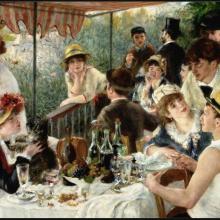 Q. What is one of the best ways to look good, feel good, and enjoy a long life?
A. Celebrate!

Yes, it's counterintuitive. Most Americans are convinced that if only we could eat little enough fat, ingest few enough calories, spend enough sweaty minutes at the gym, and drink exactly 5 ounces of red wine a day, then we might live forever — with enough expensive medical intervention, of course.

How dreary.