EWTN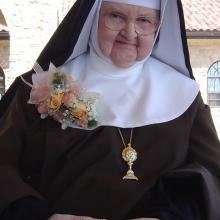 Mother Angelica, the conservative nun who founded the Eternal Word Television Network, died on Easter Sunday, 15 years after a debilitating stroke on Christmas Eve. She was 92.
Although she was only able to communicate with a squeeze of her hand for many years, she retained devoted admirers nationwide who followed the Catholic cable channel she started in 1981. She personified EWTN, Chairman and Chief Executive Officer Michael P. Warsaw said in a news release March 27, according to The Associated Press.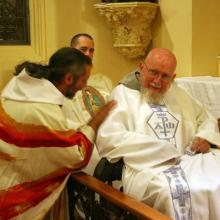 The Rev. Benedict Groeschel, a well-known Catholic author and television personality, has given up his longtime spot on the conservative cable network EWTN following comments in which he appeared to defend clergy who abuse children while blaming some victims.
"Father Benedict has led a life of tremendous compassion and service to others and his spiritual insights have been a great gift to the EWTN family for many years. We are profoundly grateful to him and assure him of our prayers," Michael P. Warsaw, head of EWTN Global Catholic Network said in announcing Groeschel's decision to step down.
In his statement on Monday Warsaw also asked EWTN viewers "to pray for all those who have been affected by this painful situation and in particular those who have been victims of sexual abuse."