evangelical scientists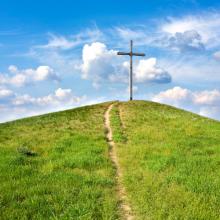 When you think of an evangelical Christian, do you think of a climate scientist who is passionately concerned about the impact of climate change?
After this week, you should.
Over 200 top scientists who identify as evangelical Christians from across the country released a letter this week calling on Congress to act on the moral and scientific imperative to address climate change. The letter — framed in scripture — points to the call to care for the poor and steward God's creation as key elements contributing to their concern.