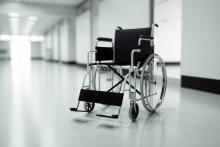 A bill to legalize physician-assisted suicide passed the California state assembly Sept. 9., according to MSN News.
Senator Bill Monning, one of the bill's backers, described the bill's passage as "a historic step forward."
MSN News reports,
The measure, approved by 43 votes against 34, is expected to be adopted by the state senate this week.