eschaton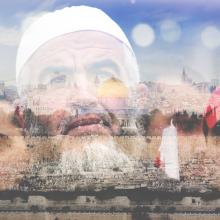 Through my work with The Global Immersion Project, I have spent a significant amount of time over the years cultivating relationships among both Israelis and Palestinians as we partner together in cultivating a narrative of reconciliation. As is often the case when we approach a people or place with the hopes of being/bringing the needed change, I have been the one most changed by my friends and colleagues who reside in the Middle East. Behind so many of the subconscious stereotypes and prejudices I had acquired earlier in my life I began to experience the richness of friendship and brotherhood among people I had previously "known" only through the latest sound bite.
Something I have learned in the classroom of real life relationships with Jews, Christians, and Muslims in the Holy Land is that our theology in the West has direct implications for the everyday lives of those in the Middle East. Often ignoring the remarkable movements of peacemaking, reconciliation, and collaboration that are sprouting like mustard seeds of hope across the Holy Land, we often choose only to amplify of the violence, discord, and disintegration of the region.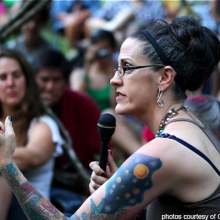 My friend, Travis Mamone, did a short video about all the stuff emergent Christians are prone to pop off about. Yeah, he pretty much nails me in it.
Check out Travis' blog at the link above on his name, and, dig the Something Beautiful Podcast where he's a co-host.
Love wins.