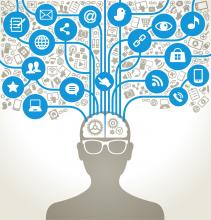 I grew up in the days of the encyclopedia salesman. I clearly remember the day when a clean-cut well-dressed man knocked on our apartment door to sell the 26-volume World Book Encyclopedia.
We were recent immigrants and could not speak English fluently. We had few worldly possessions and the last thing we needed in our house was a 26-volume encyclopedia.
After the hour presentation during which we flipped through the volumes full of exciting information, my dad said no. The salesman looked sad and pitiful as he packed his sales kit. As he exited the door, he gave one last pitch and, suddenly, my dad changed his mind and we bought the whole set.
Either the salesman was good or my parents had this strong desire that their children needed to know "everything there is to know about the world." Maybe it was a bit of both.
In 2014, long gone are those 26-volume encyclopedias that once filled the bookshelves of many of my childhood friends' homes. Now we have everything that we need to know at our fingertips through iPads, computers, cell phones, or other gadgets.