end the war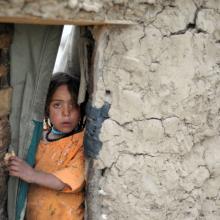 We call upon the United Nations to negotiate an immediate cease-fire to the war in Afghanistan, and to start talks aimed at ending the war and beginning the long road to healing and recovery.
That's what the Afghan youth said on Tuesday afternoon in Kabul, along with Nobel Peace Prize winner Mairead Maguire of Ireland, as they launched their "Two Million Friends for Afghanistan" campaign and presented their petition to a senior United Nations official.
For me, it was the climax of a heart-breaking, astonishing eight days in one of the poorest, most violent, most war-torn, most corrupt, and most polluted places on the planet — and because of the amazing "Afghan Peace Volunteers," the 25 Afghan youth who live and work together in a community of peace and nonviolence — one of the most hopeful.