elie weisel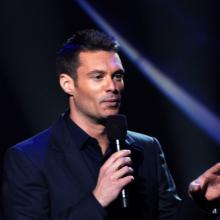 As President Barack Obama prepared to address the nation on Tuesday evening to articulate a plan for intervention in Syria, NBC rushed to assure its viewers that the Ryan Seacrest-hosted game show, The Million Second Quiz, would not be interrupted. As detailed by the network, the president would speak for only 15 minutes, thus viewers could watch their televisions with full confidence that the entirety of the hyped-up program would be fully protected. While there was suspense as to whether NBC would follow through on its promise of an unbroken telecast, the presidential coverage stayed within the agreed upon time slot, viewers were able to watch their regularly scheduled program, and all was well in the world.
In the meantime, all is not well in the world.
President Barack Obama on Monday vowed to crack down on Iran and Syria and promised to "never again" allow atrocities like those seen during the Holocaust. Speaking from the U.S. Holocaust Memorial Museum, Obama first toured the facility with Holocaust survivor and Elie Weisel.
Following is the transcript from Obama's remarks.