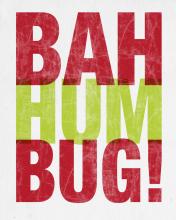 Scrooge is convinced that he has earned all that he has. His pile of money? It's all that matters to him, and he believes that he built it all by himself. There's no reason to show gratitude to anyone else.
Be thankful? Bah, humbug.
Could that be one of the reasons we've turned Thanksgiving into just another shopping day? We don't recognize the gifts, so we don't recognize the giver.