early christianity
For Catholics, Episcopalians and some Lutherans, March 17 is the Feast Day of St. Patrick. For the rest of us, it's St. Patrick's Day — a midweek excuse to party until we're green in the face. But who was Patrick? Did he really drive the snakes out of Ireland or use the shamrock to explain the Trinity? Why should this fifth-century priest be remembered on this day?
Q: Was St. Patrick a real guy, and would he approve of green beer?
A: Yes, Patrick was a real person, but not much is known of his life. He was born in the late 300s when the Roman Empire extended to England, so he was not "really" Irish — like the vast majority of people who celebrate his day. In his "Confessio," one of only two surviving documents attributed to him, Patrick wrote that while his father was a Christian deacon, he was not devout. At age 16, Patrick was captured by Irish marauders, carried across the Irish Sea and enslaved. Patrick spent six years alone in the wilderness tending his master's sheep, praying constantly. "It was among foreigners that it was seen how little I was," he wrote. He began to have visions and hear voices that told him: "Look, your ship is ready." So Patrick left his first flock and walked 200 miles to the coast. It's a pretty safe bet he would have loved a beer, green or otherwise, as he stepped into a boat bound for England.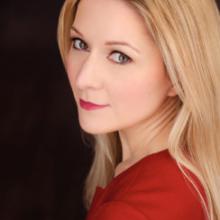 Growing up Catholic in England, Candida Moss felt secure in life, yet was told in church that Christians have been persecuted since the dawn of Christianity. Now, as an adult and a theologian, she wants to set the record straight.
Too many modern Christians invoke, to lamentable effect, an ancient history of persecution that didn't exist, Moss argues in her newly published book, The Myth of Persecution: How Early Christians Invented A Story of Martyrdom.
Although anti-Christian prejudice was fairly widespread in the church's first 300 years, she writes, "the prosecution of Christians was rare, and the persecution of Christians was limited to no more than a handful of years."
We asked Moss, professor of New Testament and early Christianity at the University of Notre Dame, to talk about the travails of early Christians, and how they are misappropriated in the public sphere today. The interview has been edited for length and clarity.