DREAM 9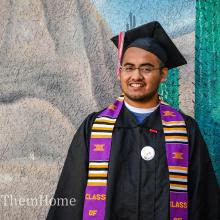 What can be accomplished in just 10 days by the courageous actions of young immigrants? More than many of us would hope to accomplish in a year, or a lifetime. It has been more than a week since the nine DREAMers arrived at the U.S.-Mexico Nogales port of entry on July 22 and asked authorities to let them come back home. They were willing to risk all they have gained to fight for immigrant families that have been torn apart by the 1.7 million deportations by the Obama Administration.
In just over a week, these courageous young immigrant leaders have received widespread national attention. Tens of thousands of calls and letters from supporters and organizations around the country have called for their release, including the U.S. Jesuit Conference. Multiple protests and sit-ins by nationwide members of the National Immigrant Youth Alliance have included the parents and family members of the DREAM 9, gathering support from members of Congress. Just recently, Rep. Luis Gutierrez (D-Ill.) made a floor speech in the House and nearly 40 other house members have signed a letter to President Barack Obama urging him to take immediate action and use his discretion for their release.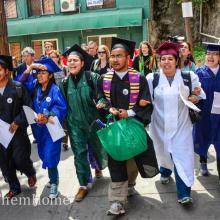 On Monday I watched as my young DREAMer friends pause to pray from the "other side" of the fence in Nogales, Mexico before attempting to cross the border back into the Arizona. Rev. John Fife, founder of the Sanctuary Movement, walked with his hand on the shoulder of Marco Saavedra. As he approached the border, a reporter asked Marco if he had anything to say. "Perfect love casts out all fear," he said. Then he stepped forward into the unknown.
All nine immigrant youth leaders grew up in the U.S., some of them qualify for Deferred Action for Childhod Arrivals, therefore are DREAMers. They chose to leave the U.S. to accompany their undocumented peers, who also grew up here, but who left or were deported because of a broken immigration system. They and their families are victims of the broken U.S. border policy. So "documented" and "undocumented" youth, standing together for justice, met on the Mexico side of the border an attempted to cross back into the U.S. together. They were immediately arrested by Immigration and Customs Enforcement officials and are now detained at the Correction Corporation of America's private detention center in Eloy, Ariz.