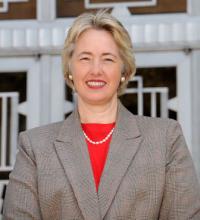 Evangelical leaders are angry after city officials in Houston 
subpoenaed
 sermons given by local pastors who oppose an 
equal rights ordinance
 that provides protections to the LGBT community.
Houston Mayor Annise Parker, who drew headlines for becoming the first openly lesbian mayor of a major American city, led support for the ordinance. The measure bans anti-gay discrimination among businesses that serve the public, private employers, in housing and in city employment and city contracting.
Under one of the hotly contested parts of the ordinance, transgender people barred access to a restroom would be able to file a discrimination complaint.
The ordinance, which exempted religious institutions, was passed in June, though its implementation has been delayed due to legal complaints.