diagnosis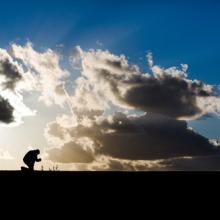 This is a very personal column. In December of last year, I was diagnosed with prostate cancer. There were no symptoms or problems, just some results from a routine blood test that needed to be checked out. I remember being on a conference call when I saw the doctor was phoning with the results of a biopsy, but continued on with the other call assuming I could return it later to hear that there were no problems. There were problems, he told me, and I would need to see a surgeon.
Surprise was not the right word — not even shock. The news felt incredulous to me. I was about to launch a new book tour early in 2013 and everything seemed to be in control. And Sojourners was involved in intense advocacy work around immigration reform, gun violence, and the budget/sequester battles. There had to be a mistake, or surely some convenient treatment that would suffice. Certainly, I would work this all out privately, and stay on schedule for everything else. But then the conversations started, as did meetings, further testing, time-consuming activities, discussions of medical options — and a deepening anxiety began to grow over the next several weeks.
The book tour for On God's Side, both U.S. and U.K., had to be postponed and reset without saying why. I kept the health news and discussions in a small and close circle of family, friends, and senior staff. And I did my best to go on as if this wasn't happening. But it was.