Department of Works and Pensions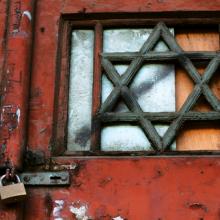 The British government plans to investigate whether other Jews were denied employment benefits after an Orthodox Jew who refused to work on the Sabbath won a landmark appeal.
Jacob Slinger, a 19-year-old who lives in Greater Manchester, won an appeal against the Department of Works and Pensions after he'd been denied a jobseeker's allowance of 56.80 pounds ($86.67) a week because he refused to work on Saturdays. He told the tribunal he had to rely on the generosity of his grandmother to survive.
After listening to his case, tribunal judge David Hewitt ordered the DWP to pay Slinger 1,500 pounds ($2,288) in benefits and called on other Jewish people who had been denied benefits to come forward.