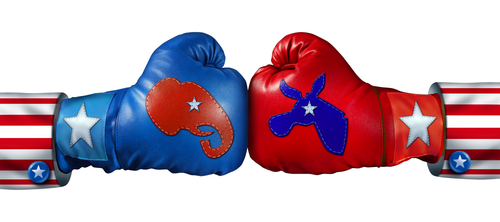 Monday night, I hit a new low. During the last presidential debate, I found myself arguing via Facebook about faith and politics … with a fellow pastor's wife. Let's just say, I managed to break each of Eugene Cho's 10 commandments with my snark.
She who shall not be named suggested that anyone willing to support a certain candidate must be blind, stupid, or foolish. When I made it clear that I have prayed and reviewed the facts and would be supporting said candidate, I was told that my "prayers must not be backed by the Word of God." I was then lambasted for my so-called "unbiblical" views. Oh, no she didn't! 
Aside from feeling personally attacked, I was more frustrated that this kind of bad theology remains in the church. It's no wonder that more and more people of faith are identifying as the "nones"— or none of the above when it comes to religious beliefs. Who wants to be associated with Christianity — Protestant, Evangelical, Catholic, Orthodox, etc. — and the Church when they are often dominated by such judgmental people who dare to speak for God?