Dan Cathy
Shane L. Windmeyer, a nationally recognized LGBT leader in higher education, recently 'came out' as a friend of Dan Cathy, Chick-fil-A's president and COO, who found himself embroiled in a PR battle after making anti-gay marriage statements. In Windmeyer's article published in the HuffPost Gay Voices, Shane explains the unusual turn of events that led to his sitting alongside Dan Cathy at college football's Chick-fil-A Bowl and going public with their friendship.
As the executive director of Campus Pride, the leading national organization for LGBT and ally college students that launched a national campaign against Chick-fil-A, Shane hesitantly took a phone call from Dan last fall. As the two continued their conversation in the months to come, Dan learned more about Shane, the LGBT community, and their perspective of Chick-fil-A's controversial actions. Shane, too, learned of Dan's genuinely held beliefs and important details regarding Chick-fil-A's giving practices.
I find the significance of this article summed up in Shane's words:
"It is not often that people with deeply held and completely opposing viewpoints actually risk sitting down and listening to one another. We see this failure to listen and learn in our government, in our communities and in our own families."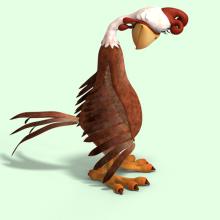 I've been a fan of Chick-fil-A for a long time. Their food is always great, their service is impeccable (almost to the point of being a little creepy), and the restaurants are squeaky clean.
It's not every day that you can enjoy a fast food restaurant where you actually feel like you're putting something reasonably good for you in your body. Well, at least not as bad as some.
But the point is, I have always liked them. And if I like them, my wife, Amy is practically a Chik-fil-A disciple.
We've planned meals on the road around their locations. Sure, I've known Chik-fil-A was a Christian-based organization with some values that leaned farther right than my own, but I respected their business model and ethic. Plus, I'm used to having fellow Christians to my right.
And then I saw this video: