current political debates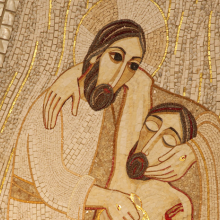 In recent weeks, a number of controversial and divisive political questions have dominated the news. Race and voting rights, abortion in Texas, and marriage equality at the Supreme Court have opened anew the scars of old political and cultural wars.
In this conflicted political ambit, the Samaritan's bold compassion is a needed reminder today. Let's remember to be kind to the stranger, certainly. But just as important is that the story of the Good Samaritan also invites us to imagine ourselves in a different part of this narrative.
Imagine yourself not as the Samaritan seeking to love God and neighbor. Imagine yourself as the person in need. A man on the brink of death. A woman in deepest grief. A man lost in the world. A woman with no hope. Imagine yourself at your most vulnerable, deep in despair with only one hope: perhaps someone will help me.