court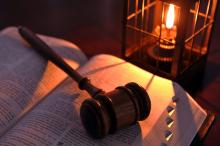 Reflections on the Revised Common Lectionary, Cycle A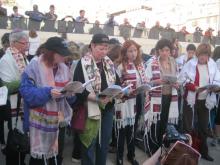 JERUSALEM — Women who want to wear prayer shawls while praying in the women's section of the Western Wall are not breaking the law, according to a landmark decision handed down Thursday by the Jerusalem District Court.
Israeli police arrested five women on April 11 who were dressed in prayer shawls while praying with Women of the Wall, an activist group that prays at Judaism's most sacred site once a month.
Immediately following those arrests, a lower court judge ruled that the women had not violated "local custom," a legal concept intended to keep the fragile peace at holy sites. The Western Wall is a remnant of the Second Temple that was destroyed nearly 2,000 years ago.
As reported by Reuters today:
A federal appeals court on Thursday found a law that denies federal benefits to married same-sex couples unconstitutional, in a case with implications for gay marriages across the United States.
Read more about the ruling here