costly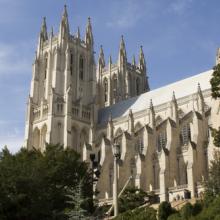 WASHINGTON, D.C. — It took 83 years to build the iconic Washington National Cathedral, but a rare East Coast earthquake last summer took just seconds to send carved stone finials tumbling from the heavens to the ground below.
Now, six months after the 5.8-magnitude quake, the cathedral is facing repair costs of at least $20 million, and a reconstruction timeline that could stretch out a decade or more.
The bill to fix the iconic church is now at least $5 million more than original estimates, said church officials, who are still working to stabilize the building, repair its intricate stonework and raise money to continue the restoration.
So far, donations for repairs have reached $2 million, or 10 percent of the predicted cost.