corn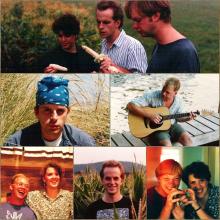 Car Trouble in Indiana
By Jennifer Grant
We're happy fools, penniless as the corn
And just as content to watch the trucks barrel by.

The fan belt is jet black and frayed.
It's chewed licorice.
And we might have to wait here all day.

My little brother's got the two things he needs:
A pack of Black Jack chewing gum
And his guitar.
He points at a billboard 'cross the highway
And says if we had a dollar twenty-nine
And we were two miles up, we'd be knee-deep in hamburgers....