cool
A lot of problems stem from people lacking the courage to follow their moral core.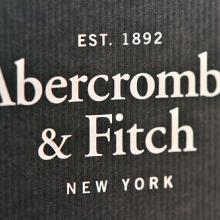 I hate Abercrombie & Fitch.
It all started a few years ago. A member of my youth group worked at one of their stores in a Chicago suburb. I was minorly troubled that she was employed at the store. But what really flamed my loathing for Abercrombie was when they asked her to model their clothes for their catalogue. She told me about their offer and I responded in the only way an over-protective youth pastor could:
"NO! Absolutely not! No way in Hell are you doing that!!!"
I don't think that Abercrombie is evil per se. I only hate them because they stand for everything that I'm against!
Over the weekend, BusinessInsider.com published an article titled "Abercrombie & Fitch Refuses to Make Clothes for Large Women." The article included a comment made by Abercrombie CEO Mike Jeffries in 2006. He described his business strategy by stating:
In every school there are the cool and popular kids, and then there are the not-so-cool kids. Candidly, we go after the cool kids. We go after the attractive all-American kid with a great attitude and a lot of friends. A lot of people don't belong [in our clothes], and they can't belong. Are we exclusionary? Absolutely. Those companies that are in trouble are trying to target everybody: young, old, fat, skinny.