conscience clause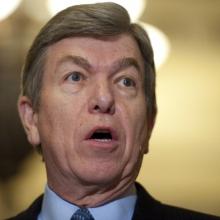 The Senate on Thursday defeated a Republican-led bid to insert a broad religious exemption into a federal mandate that requires most employers and health insurance companies to provide free contraception coverage.
The largely party-line vote was 51-48 in favor of tabling an amendment that Sen. Roy Blunt, R-Mo., had offered to a federal transportation bill.
Blunt and other Republicans had argued that the measure would protect the religious liberty of institutions such as Catholic charities and hospitals that object to contraception on moral grounds.
"It's not just the Catholic Church," Sen. Orrin Hatch, R-Utah, said during the floor debate on Thursday. "It's a moral and religious issue that should not be interfered with by the federal government."