cleveland archdiocese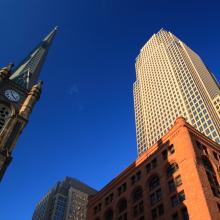 Bishop Richard Lennon on Wednesday (March 14) received the official Vatican decrees that overturn his closings of 13 Catholic parishes, the diocese said, kicking off a 60-day period for him to decide whether to appeal.
"The process to review these rulings will now be undertaken with my advisers," the bishop wrote in a three-sentence statement posted on the Catholic Diocese of Cleveland's website.
The 13 churches -- out of 50 closed between 2009 and 2010 in a diocesewide downsizing -- had appealed to the Vatican's Congregation for the Clergy, arguing they were self-sustaining communities that shouldn't be closed.