church membership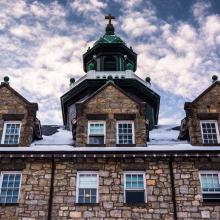 The contemporary fast-paced, capitalistic, U.S. free market society has lost the traditional commitments to and comprehension of 'church.' Our parents and grandparents understood church as a community to which they belonged. Church was a place where many aspects of social life happened. The pastor was hired by the church people to care for and nurture the community, both individually and collectively. People looked to the pastor for spiritual inspiration, ethical guidance, sound counsel, and pastoral care. The pastor was an extended member of the family and people were happy to make a personal financial contribution to pay the pastor's salary and to keep the church building in repair. Somewhere along the line our society 'outgrew' this version of church.
A recent article in The Atlantic titled "Higher Calling, Lower Wages: The Vanishing of the Middle-Class Clergy" laments the shift away from the traditional model of financing church and clergy as well as the increased costs for training clergy. The average Master of Divinity student (the degree for pastoral training) graduates with tens of thousands of dollars in student loans — sometimes entering into the six-digit category. According to the U.S. department of labor, the median wage for a pastor is $43,800 — not a salary that lends itself to paying off high-end loans.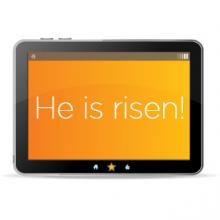 No doubt that Resurrection Sunday (or otherwise known to the masses as Easter) is one of the most significant events and Sundays for the Church. While it wouldn't be wise to reduce the totality of God's narrative to one event, the death and resurrection of Christ is undoubtedly, crucial. Our faith and the credibility of the Gospel hinges upon the historicity and veracity of the resurrection of Christ.
The Apostle Paul articulates this truth succinctly and powerfully:
"And if Christ has not been raised, then all our preaching is useless, and your faith is useless." – 1 Corinthians 15:14
For this reason, Easter is often referred to as the Super Bowl for Christian churches.
As expected, a great amount of time, energy, ideas, and resources are invested into this weekend. And I get it. And I agree with it – in part.