church families
Churches have spent millions attempting to cater to the needs of the young families in their communities.
"Come here! Bring your kids! We have a replica-sized Noah's Ark with real, live animals — a coffee shop that sells Pumpkin Spice lattes — cupholders in the chairs and state-of-the-art acoustics."

From a Millennial mom: this stuff is great. We like it, especially the lattes. But what we really want — what we really need — might not cost a thing.

When I started about a year ago as pastor of a small Lutheran church in the Chicago suburbs, one of my first priorities was to re-start the moms group that had been meeting at the church.

At one time it had served almost as a preschool drop-off. Later it had been held down by one mom and her friends, and as their children grew up no one came to fill the void.

I wanted to make it more than a drop-off, though — I wanted it to be Christian with a capital C. I made some tongue-in-cheek flyers with a black and white photo of a crying baby holding a Bible, and I called it Babies and Bibles.

Then, on a few Thursday mornings, I brought Jake to the church. A few curious moms emailed and showed up, but it never really took off.

Meanwhile, I missed the close-knit moms group I had in California, where Jake was born.

I was in the process of giving it all up for awhile, when one day as I drove to church God spoke to me:

"Why are you holding this at the church?" God asked. "It should be at your house."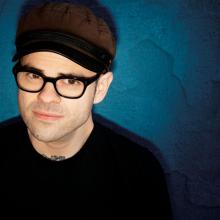 The day Franklin Graham was born, he received a telegram.
"Welcome to this sin-sick world," the Western Union message said, "and to the challenge you have to walk in your daddy's footsteps."
It didn't take long for Graham, the son of famed evangelist Billy Graham, to realize that being a preacher's kid would be both a blessing and a burden.
"I love my parents," Graham said in a recent interview, "but there came a time where I couldn't let my parents live my life."