christian students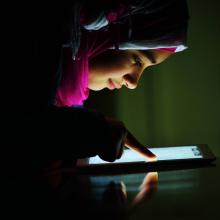 An alarming wave of Islamophobia is sweeping our nation, and we are troubled by the participation of Christians. Our diverse gifts and perspectives as a community of faith and learning lead us to a common commitment to work for justice, inclusion, and equality. We repudiate the hostility and hatred aimed at Muslims in and beyond our own communities.
We pledge to challenge Islamophobia whenever and wherever it occurs, including on our own campuses — to foster relationships with Muslims based on friendship and not fear, and to serve the common good by maintaining a firm commitment to racial and religious diversity.
Unfortunately, sexual violence on college campuses is a widespread reality. As many as 20-25 percent of women will face attempted or completed assault over the course of their college tenure. Contrary to popular myths about "stranger-danger," 9-in-10 of those victims will know their attacker.