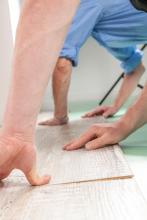 Abba Moses asked abba Sylvanus, "Can a person lay a new foundation every day?" The old man said, "If they work hard, they can lay a new foundation at every moment."
What then of skill? Virtuosity?
(I'm thinking a lot about skill, virtuosity, and the problems it presents. What good is it?)
I often wonder what it would be like to take pride in something rather than simply being prideful. It's a trick, to say the least, to sort out the difference. To recognize skill, to possess the intention to do something well for the sake of doing something well treads that line. I wonder about the virtue of being good at something — of recognizing one's skill and then situating that skill in some way that serves not one's own agenda, one's own ego, but that benefits the common good.
How do we know our own place in the commons? Is this even possible?