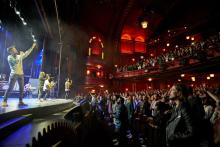 Church closings are nothing new in the United Kingdom.
In the past six years, 168 Church of England churches have closed, along with 500 Methodist and 100 Roman Catholic churches.
"Christianity in Britain has seen a relentless decline for over 100 years," says Linda Woodhead, a sociologist at Lancaster University.