chalice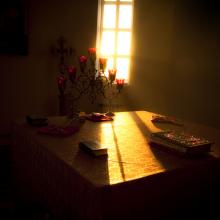 A Virginia judge has ordered seven congregations that broke from the Episcopal Church to return all property to the local diocese — from valuable land to sacred chalices — by April 30.
The Diocese of Virginia had wanted the properties returned by March 30, a week before Easter. But Fairfax County Circuit Court Judge Randy Bellows agreed to give the breakaway congregations more time.
In a closely watched case that reached the Virginia Supreme Court, Bellows ruled in January that congregations had the right to leave the Diocese of Virginia, but not to take church property with them.