central north carolina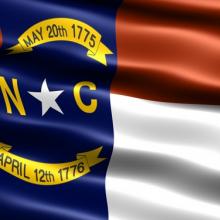 It's true that by some standards I am not North Carolinian, nor or am I Southern. I was not born there — I have no extended family there. I don't speak with a drawl. And I don't (gasp!) like sweet tea or Cheerwine.
But after 14 birthdays, nine years in the public education system, four years at UNC-Chapel Hill, countless pounds of barbecue, numerous trips to the Appalachians and the Outer Banks, and many lifetime milestones — including voting for the first time! — passed in that beautiful state, it is now the closest thing to home I know.
In teaching my students the concept of a thesis the other day -- trying to convey that a thesis not just a sentence but rather an overarching statement of what the whole paper will be about -- it occu