c-span
1. Hero mom calls into C-SPAN to berate her arguing pundit sons
Whether or not your family expects heated political debate over the holidays, you''ll appreciate the way this mom quiets her sons.
2. 14 Women of Color Who Rocked 2014
From the creators of #BlackLivesMatter to the founder of an organization focused on women with incarcerated loved ones, meet the women of color at the forefront of the fight for justice.
3. The Myth of Crying Rape
From Jim Wallis and Sandi Villarreal: "The reality is, these survivors are often re-victimized by a system that interrogates rather than advocates and then fails to deliver justice in a vast majority of cases ... Failure to recognize the sins of power and domination that influence the acts of violence against half of God's creatures is simply bad theology."
4. Citing Health Risks, Cuomo Bans Fracking in New York State
A win for environmentalists that could set an important precedent.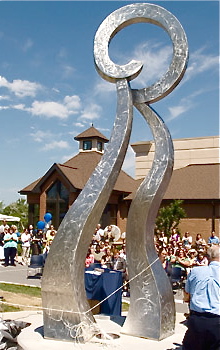 Our moral strength as a society comes from how we treat vulnerable populations. The rise of programs such as Medicaid and Head Start has allowed the independent living movement among those with disabilities to flourish and groups such as Heritage Christian Services do their life-changing work
But here's the problem: Heritage Christian Services just saw their funding cut by the federal government and they are concerned that worst of the cuts are yet to come.