break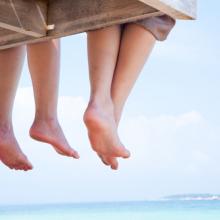 Editor's Note: This is the fourth installment of Presbyterian pastor Mark Sandlin's blog series "Church No More," chronicling his three-month sabbatical from church-going. Follow the links below to read his previous installments, beginning in June.
A little over two months ago, I decided I'd spend my three-month sabbatical not going to church. Which might seem like a perfectly normal thing to do – except that I'm a minister. I've had some strange and wonderful experiences which I've written about, but possibly more strange and more wonderful than the experiences are the responses I've received.
From the very beginning the most frustrating response I get is not folks telling me I'll lose my faith if I leave church (and they have), or the ones telling me I can't begin to understand what it's like to be Spiritual But Not Religious (SBNR) in three short months (lots of those were also disturbingly aggressively worded), but rather the ones that say, "Oh, 'sabbatical!' Thanks. Now I have a word to call what I do! I stopped going to church years ago."
"No!" I'd think while unsuccessfully trying to figure out how to reach through my laptop screen and shake some sense into them, "You are not on sabbatical! The sabbatical I'm taking about has to do with taking a rest, not leaving. It's rest and recuperation — communion with God in a way that is restorative. It's not about leaving! Sheesh."
More than two months into my sabbatical, I now have to say, "Boy was I wrong." They are on sabbatical, more so than I am.