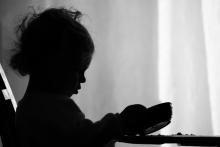 Hunger and food insecurity are so widespread in the United States they add $160 billion to national health care spending, according to a Christian advocacy group.
The Rev. David Beckmann, president of Bread for the World, said on Nov. 23 that hunger was a key factor in the U.S. having the worst infant mortality rate among developed countries.
"It is like a massive terrorist attack," he said at the presentation of the group's annual Hunger Report.