blogs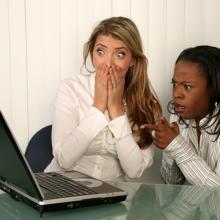 "All our life, so far as it has definite form, is but a mass of habits," wrote the psychologist William James.
I think that may be as true online as it is in real life. We tend to do things in a fairly regular pattern; log onto email first, check the news, browse social media, read blogs, get outraged.
Yes: outraged.
Some days I am amazed at how much potent vitriol gets spewed all over the Internet. (Other days I'm just used to it.)
One of the strangest of online habits may be when people repeatedly get upset with the same bloggers and websites, and exclaim their feelings in the comments section and on social media. It's as if they are going into McDonald's every day and complaining about all the fast food that's in there.
The upside of websites you find horrible is that you don't have to read them.
When it comes to mass communication, Christians do some things well and some things horribly. Here's a breakdown:
1)    The Best
Public Speaking:
Christians have been publicly speaking for thousands of years — since Old Testament times. Church culture is inundated with motivational and inspirational presentations, sermons, illustrations, speeches, and teachings. Sunday schools, youth groups, small groups, church services, camps, retreats, and conventions all have a variety of public speakers.
Christians were experts at the art of speaking before TED Talks became popular or business presentations were commonplace. People working in full-time ministry often speak in front of groups at least two or three times a week — sometimes more. They can sense when audiences are engaged or bored and have the ability to whip stadium crowds into an emotional and spiritual frenzy.