BET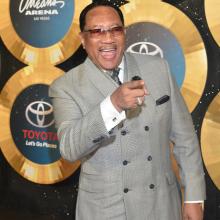 I knew this was going to be a great trip. I did not know it would afford me a chance to scratch off the top item on my bucket list.
But when the iconic gospel singer Bobby Jones met with the band of international journalists I am traveling with on a fellowship from the East-West Center, he mentioned the song "Oh Happy Day" was so popular among his fans in Russia, Italy and Japan that he can't get offstage there without singing it.
Was I really the only one present who knew the song, or was I just the most brave? I don't know, but in a flash I was singing backup — badly — to gospel music's greatest on one of my favorite songs.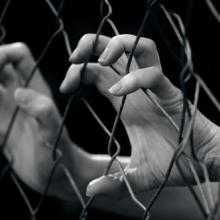 Eight years ago I left my dorm room, humming the hook to "Till I Collapse" on my walk to the bathroom. When I returned a new song was playing on my laptop. Ludacris' "P-Poppin'" pierced through the thin walls and echoed down the hallway. I bobbed my head along and then sat down to finish my homework. I looked at the screen, and I thought I saw my sister.
One of the women on the screen in the strip club swinging around a pole trying to seduce Ludacris looked like Jennifer – my older sister.
And something began to shift.