Architecture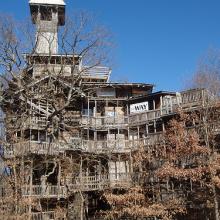 God told Noah to build an ark, and God told Horace to build a tree house. That's pretty much how this story goes.
In the 1990s, Tennessee landscaper Horace Burgess discovered a tall mass of trees near the road, and decided he wanted to turn into the world's largest tree house. After years of working on his epic project, just as he was running out of steam, he became a Christian and then later a pastor.
Compelled, he says, by the Spirit of God, Burgess finally finished his project in 2004. And, to put it lightly, it's pretty divine.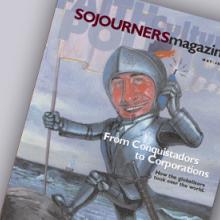 Architecture students at Alabama's Rural Studio raise shelters for the spirit.