Archdiocese of Newark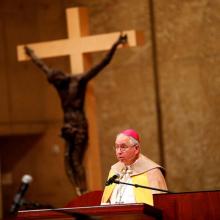 A week after Donald Trump's stunning election as president sent the country's governance lurching to the right, the nation's Catholic bishops sent a message of their own — at least on immigration — by putting Mexican-born Archbishop Jose Gomez of Los Angeles in line to become the first Latino to lead the American hierarchy.
But the vote at their annual fall meeting in Baltimore on Nov. 15 also suggested that the U.S. Conference of Catholic Bishops is still hesitant to fully endorse the more progressive and pastoral approach to ministry that Pope Francis has been championing since his election in 2013.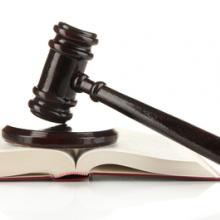 Wearing a bright orange prison jumpsuit, the priest at the center of the furor in the Archdiocese in Newark made his first court appearance on Tuesday on charges he violated a court-sanctioned lifetime ban on working with children.
The Rev. Michael Fugee, 52, stood for the brief hearing as Bergen County Assistant Prosecutor Demetra Maurice read the seven counts against him.
Maurice is the same prosecutor who authored the 2007 agreement with Fugee and the Archdiocese of Newark that bars him from working with children in any capacity as long as he remains a priest.