appeal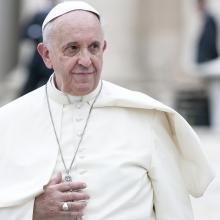 According to Agenzia Fides, the Vatican's official news agency, soldiers forcefully entered the homes of three activists from a human rights group called Coalition des Femmes Pour la Protection des Droits Humanis on Dec. 19. The three women ad hrecently traveled along rural areas of the country to raise awareness about power structures and the need for President Kabila to step down after his expired mandate. They received numerous telephone threats that may have been a precursor to the kidnapping and violence that they later faced.
ST. LOUIS — A federal appeals court on Wednesday temporarily blocked the enforcement of the Obama administration's contraception mandate while a Catholic business owner appeals a lower court's ruling that tossed out his suit.
Opponents of the law said that it was the first time that an appeals court had weighed in on the issue, which has spawned multiple suits across the country, and called it a "significant victory."
"The order sends a message that the religious beliefs of employers must be respected by the government," said Francis Manion, senior counsel of the American Center for Law and Justice, one of the lawyers representing Frank O'Brien.
In a two-sentence order issued Wednesday, a three-judge panel of the St. Louis-based 8th U.S. Circuit Court of Appeals voted 2-1 to grant O'Brien's company a delay while the appeal is heard.