advertisements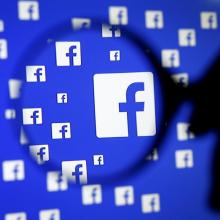 Facebook initially responded to the ProPublica report by removing the topics in question from its ad system. But other news reports, including from Slate, then discovered that hateful topics were more widespread in the ad system's targeting capabilities.
It's started.
I was following the Twitter feed for the conversation between Nadia Bolz-Weber and Amy Butler at Calvary Baptist Church in Washington, D.C. (#nadiaandamy) about the present realities and possible futures of Christianity in the United States, and it happened. I was happily dividing my cognitive attentions between Twitter and the television when it happened.
There was a Christmas ad.