Abrahamic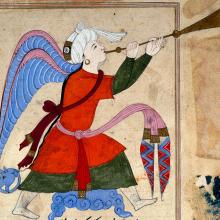 In Jerusalem, Boehm said, there was a "very thin membrane" between the earthly and metaphysical.
That porousness is the origin of all the show's marvelous art and of many of the city's troubles, past and present. Almost lost on one wall of the show is a photograph of a glorious pulpit that stood in the Al-Aqsa Mosque from 1188 until 1969, when a delusional Australian torched it. He was trying to destroy the mosque so that the temple could be rebuilt to facilitate Jesus' return.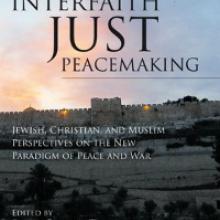 Interfaith Just Peacemaking: Jewish, Christian, and Muslim Perspectives on the New Paradigm of Peace and War. Palgrave Macmillan.