1981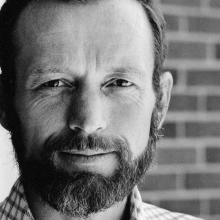 An American missionary priest, killed in Guatemala in 1981, has moved a step closer to being named a Catholic saint, after Pope Francis declared him the first-ever American martyr.
The Rev. Stanley Rother, a priest from the Archdiocese of Oklahoma City, served for nearly 15 years in Guatemala before being shot dead, during the country's bloody civil war that divided the country from 1960 to 1996.
HIV/AIDS is a justice issue. The most vulnerable and poorest people still don't have access to the treatments that save lives. Jesus' concern for the lives of the sick in Matthew 25 calls Christ-followers to do everything in our power to make these life-saving treatments available to every person in need.
"America is a great idea," Bono said.
Fundamental to that idea is the belief that all people are created equal and endowed by their creator with the intrinsic right to life, liberty and the pursuit of happiness.
The right to life, the right to liberty, and the right to pursue happiness each demand the will and resources make an AIDS-free generation a reality by 2015.