New & Noteworthy: September/October 2018
Four September/October culture recommendations from our editors.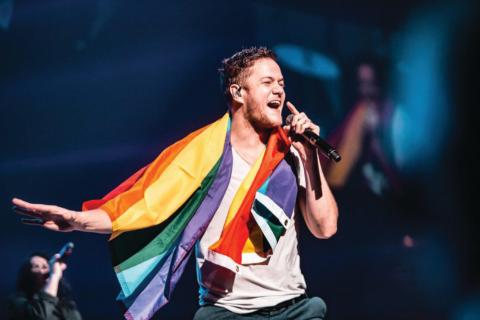 Singing in Exile
On A Liturgy for the Perseverance of the Saints, Taiwanese-American artist SueAnn Shiah reimagines hymns "for those who have been driven out of the church because of their race, gender, or sexuality." With warm vocals and spare arrangements, Shiah invokes hope for those currently "stranded in the wilderness." sueannshiah.bandcamp.com
Faith and Imagination
In A Light So Lovely: The Spiritual Legacy of Madeleine L'Engle, Sarah Arthur digs deep into the personal journey of the influential and sometimes controversial A Wrinkle in Time author, revealing what L'Engle can continue to teach us. Zondervan
Room for All?
In Believer, Dan Reynolds, lead singer of the Grammy Award-winning band Imagine Dragons, delves into his Mormon faith and the Church of Jesus Christ of Latter-day Saints' treatment of LGBTQ members. The moving documentary includes interviews with church members and chronicles Reynolds' journey as he works for change. HBO
Overcoming White Fragility
In 2011, Robin DiAngelo coined the term "white fragility." In White Fragility: Why It's So Hard for White People to Talk About Racism , she offers reflections and concrete strategies for white people to "break out of the cycle of defensiveness and engage more constructively." Beacon Press